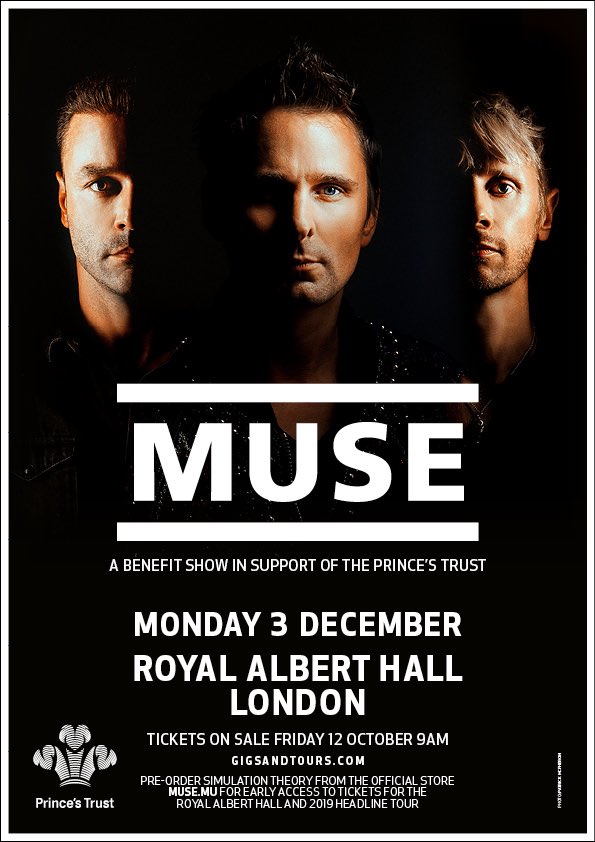 Muse revient au Royal Albert Hall, 10 ans après leur dernier concert ! Ce concert caritatif vise à soutenir The Prince Trust, une association caritative créée par le prince Charles qui vient en aide aux enfants en difficultés au Royaume-Uni. Le groupe y rejouera-t-il Megalomania ?
INFO PLACES
Si vous n'avez rien reçu d'ici Jeudi midi il vous faudra contacter le Customers service de la billetterie où vous avez pris vos places :
See Tickets : goo.gl/W4fmzt
Gigs and Tour : goo.gl/mNF3JT
Pas de panique ils vous proposerons alors de récupérer vos billets directement au box office du Royal Albert Hall.